Tape Works Vol. 2
A new collection from Langham Research Centre, released 26 February 2021, and available to order now from Nonclassical.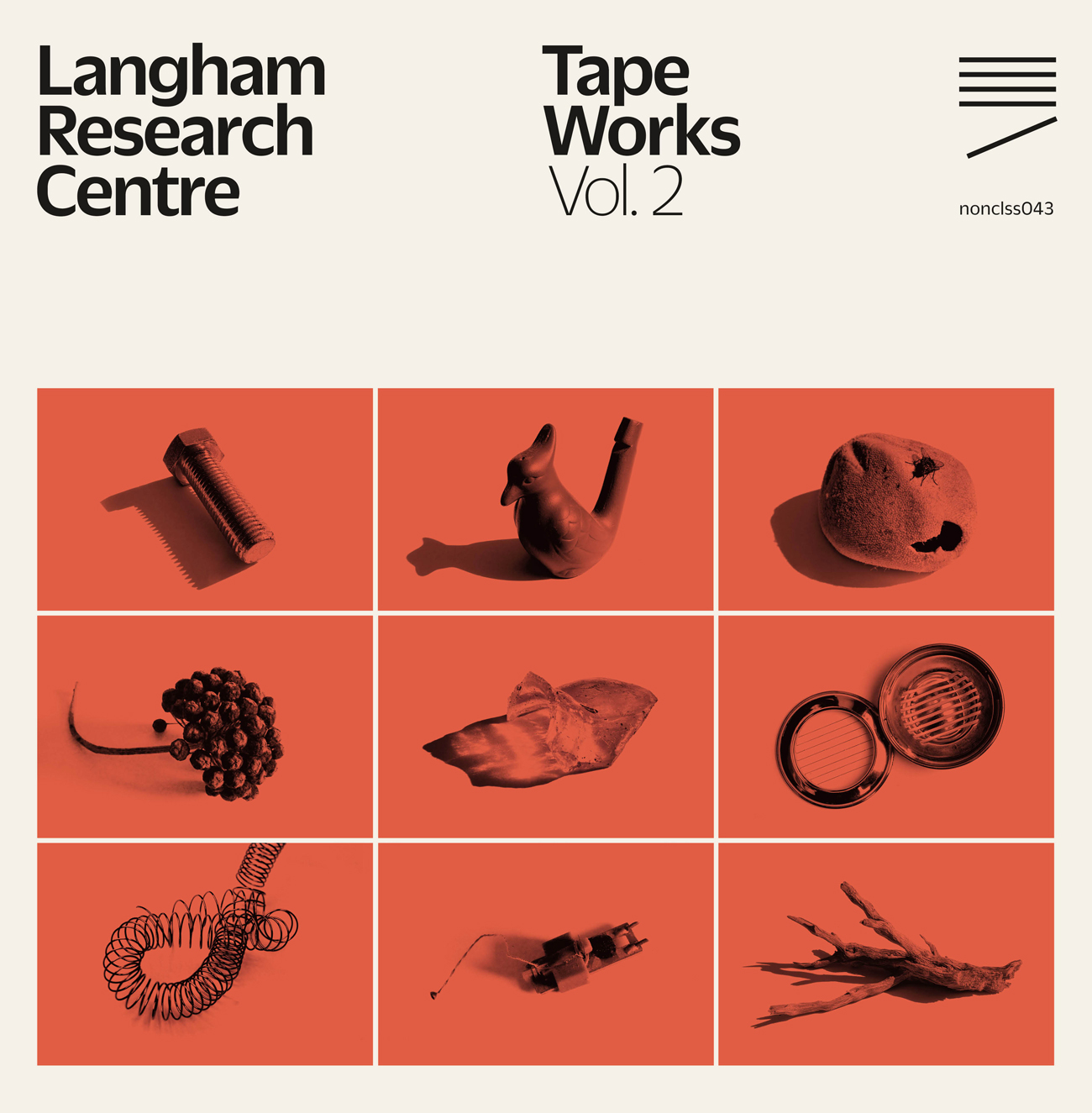 Whilst 2017's Tape Works (Vol. 1), included some of the group's earliest tape experiments, this album presents recent longer form pieces. Many explore specific locations, using field recordings as compositional material alongside an array of analogue devices and sound producing objects, some of which feature in the album's cover art.
This approach is evident in Dinotique, commissioned for Café Oto's Stereo Spasms festival in 2019, a celebration of the work of the late French composer Luc Ferrari to mark his 90th birthday.
Quanta / Signal / Noise
Enjoy Langham Research Centre's new interactive app — it's available for free from the Apple App Store
New Cassette
The Quanta / Signal / Noise EP is also available as a download and on cassette — limited to 50 copies. Available to buy now via Bandcamp.